JINGCHENG, 15 Years For Building Glass Manufacturing
This is Ms. helen from Shandong jingcheng glass technology co.,ltd.





What is Tempered Glass ?


Tempered glass is one of two kinds of safety glass regularly used in applications in which standard glass could pose a potential danger. Tempered glass is four to five times stronger than standard glass and does not break into sharp shards when it fails. Tempered glass is manufactured through a process of extreme heating and rapid cooling, making it harder than normal glass.



Advantages of Tempered Glass


(1)Safety: Tempered glass is a kind of safe glass and the fragment of which does no harm to people;
(2)High intensity: The strength is 3-5 times of ordinary annealed glass;
(3)Special logo and pattern can be printed on tempered glass;
(4)Outstanding performance in resisting thermal stress and wind-load;
(5)Heat stability: Tempered glass has good heat stability and can withstand the temperature difference is 3 times of ordinary glass and 300C temperature changes.



Why Choose Our Tempered Glass




1.The Quality We Provide - Outstanding Quality Assurance




Control from production process:




All production process of tempered glass would be supervised under inspection department.




Control from material:




All tempered glass use the best float glass.




Control from inspection:




(1)All tempered glass need inspections after

getting out of toughening furnace.


(2)Final inspection before loading in random checking




2.The Service We Provide - We Take Care Of Your Order




Punctual delivery time:




(1)We put your order into our tight production schedule, ensure your punctual delivery time.




(2)Tempered glass inspection report before your order packed.




(3)Shipping notice be insurance to you as soon as your order is shipped.





What thickness of glass do i need for my project?
There are several different thicknesses of glass available. Each thickness has its own purpose.

1. 3mm (1/8") is used in several applications. You'll see it used in most windows and cabinet doors. It comes in clear, bronze, grey, patterned, and mirrored. It used to be also called double diamond glass. 5mm (3/16") comes in the same options as 3mm.
2. Oftentimes 5mm gets passed over for 6mm (1/4") glass. It is only a little more expensive but has enough strength to be used for almost anything from table tops and shelves to glass partitions and railings. Because it's very common it comes in bronze, blue, grey and clear.

3. 12mm (1/2") can also be used on the frameless shower doors although it is not as common. 12mm is often seen in frameless railing glass, table tops or raised bar tops.
4. 15mm (5/8") and 19mm (3/4") are for people who just want to show off. You could dance the night away on this thicker glass and you wouldn't even hurt it. It is striking. We most often see it on table tops.

We can custom order your glass so that you can go thicker! There is 10mm (3/8") available which is most commonly used in our frameless shower doors. We often also see it used for table tops and shelving when someone wants extra strength or flare.
The thicker you go with glass the darker green the edge of it becomes. If you aren't a fan of the green edge there is a new kind of glass called Starfire. Starfire is made with a low-iron low-lead formula which gives it a crystal clear quality. Your edge is clear with a slight aqua tint to it. It is stunning for table tops, shelves or desk tops.

There are different types of glass if you need added strength or safety. Tempering glass multiplies its strength five times over. A common misperception about tempered glass is that it is unbreakable. Despite its increase in strength on the surface of the glass it, ironically, is more fragile than regular glass on the edges. If you hit regular glass hard enough on its edge you may chip it. Do this to tempered glass however and the whole thing would break into little cubes.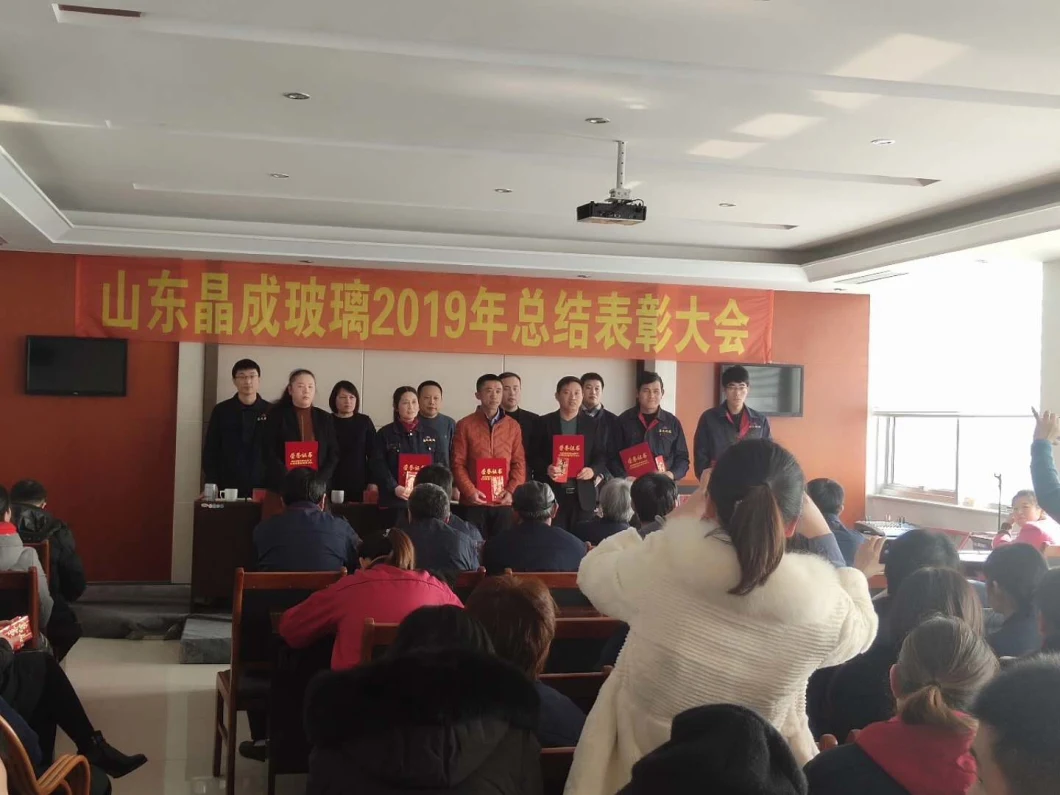 HOT-SALE PROUCTS
Glass Type

Tempered glass / Toughened glass

Color

Clear / Ultra-clear / Green / Grey / Bronze / Blue etc.

Maximum Size

2440*6500mm

Minimum Size

200*300mm

Thickness

Tempered:4-19mm half tempered :4-12mm

Glass Type

Insulated glass

Maximum Size

2500*5000mm

Minimum Size

200*300mm

Thickness

3-19mm

Spacer Thickness

6mm, 9mm, 12mm, 15mm, 16mm, 20mm

Regular Size

5+9A+5 5+9A+5 low-e 5+9A+5 coated




5+12A+5 5+12A+5 low-e 5+12A+5 coated




5+16A+5 5+16A+5 low-e 5+16A+5 coated




5+20A+5 5+20A+5 low-e 5+20A+5 coated




5+24A+5 5+24A+5 low-e 5+24A+5 coated




6+12A+6 6+16A+6 low-e 6+12A+6 coated




6+24A+6 6+24A+6 low-e 6+24A+6 coated




5+12A+5+12A+5 5+12A+5+12A+5 low-e

Glass Type

Laminated glass

Maximum Size

2500*7800mm

Thickness

3-19mm

Total Thickness

6.38-80mm

PVB

0.38-2.28mm (0.38mm, 0.76mm, 1.14mm, 1.52mm )

Arch height< 50mm for curved laminated glass

Regular Size

5+0.38pvb+5 tempered or not 5+0.76pvb+5




6+0.38pvb+6 tempered or not 6+0.76pvb+6




6+1.14pvb+6 tempered or not 8+0.76pvb+8




5+9A+5+9A+5 5+9A+5+9A+5 low-e




5+12A+5+12A+5 5+12A+5+12A+5 low-e




5+0.76pvb+5+9A+5 5+0.76pvb+5+9A+5 low-e




5+0.76pvb+5+12A+5 5+0.76pvb+5+12A+5 low-e




5+1.14pvb+5+9A+5 5+1.14pvb+5+9A+5 low-e




4+9A+4+9A+4

Glass Type

Low-E glass

Low-E Types

On line Low-E Glass




Off line Low-E Glass




Double Silver Low-E Glass




Curved Tempered Low-E Glass

Maximum Size

2440*3660mm

Minimum Size

300*700mm

Thickness

3-19mm

Popular Size

2134*3050mm 2440*3050mm 2134*3300mm 2440*3300mm 2134*3660mm 2440*3660mm

Packing

Safe Plywood cases and interlayer paper between glass

Lead Time

On time delivery

Whether u request one container or a bulk shipment,we also attaches great importance to the details in every order,do a good job in each shipment.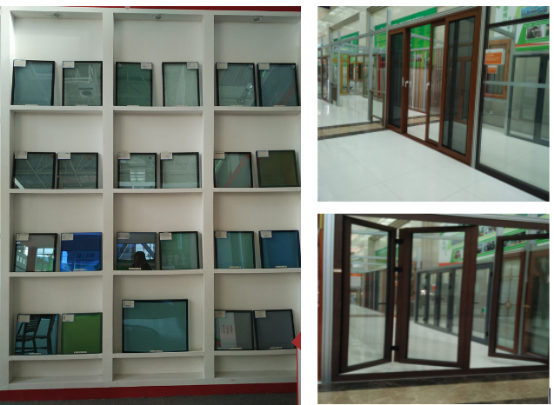 Our company established since 2003. We earn a good branding in China and start exporting to many countries after 2005. Our leading products included tempered glasses, laminated glasses and lowe glass. We have more than 13 year of exporting experience. We concentrate in details of our products. You should give us a chance to serve you, then you will understand why our client will work with us for many years and do not leave us.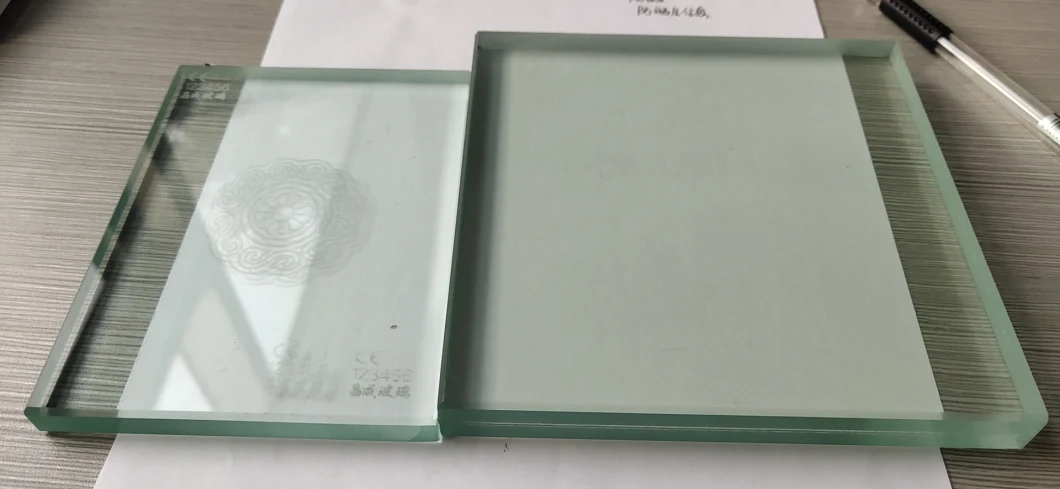 FAQ
Q:What kinds of glass can you provide?
A:laminated glass,tempered glass,insulating glass and low-e glass etc.
Q: What is your minimum order quantity?
A:Our MOQ is one 20 feet container (20-27Tons).We can also do LCL orders.
Q: How can I get samples to check your qulity?
A:We offer samples for free. ALL YOU HAVE TO DO IS ASK!
Q:Can you do OEM Orders?
A:Yes,we hire technicians to design your products as per your specific needs.
Q:What is your trade Term?
A:FOB,CFR,CIF,EXW.
Q:What is your payment term?
A:T/T,L/C, Credit 30-90days.
Q:What is your delivery time?
A:15-30 days,depend on the order quantity.