we belive that "what we attract you is price, what we got you is service"
QUALITY IS NO.1, Service better than price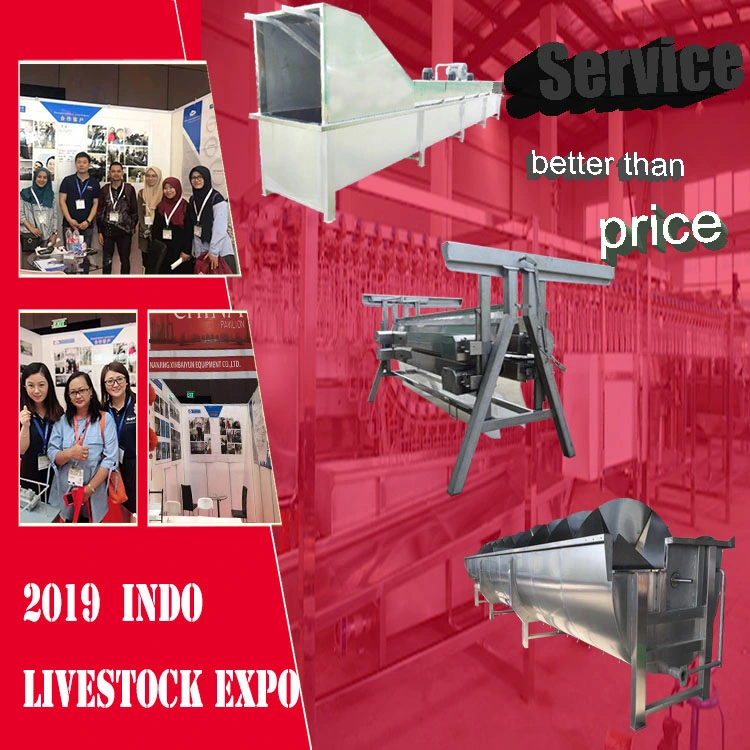 Application: XINBAIYUN can provide semi-automatic slaughtering line for various kind of birds, including chicken, turkey, quail, duck, goose etc.
Production Capacity: XINBAIYUN can design slaughtering line for 200 to 10,000 birds / hour as per customer detailed requirements
XINBAIYUN manufacturer of poultry slaughtering machines and integrated provider of poultry slaughtering solution, can provide complete Chicken Slaughtering Line for clients, which consists of living birds conveying, killing, defeathering, evisceration, pre-chilling, cut-up, sorting and packing etc processing machines.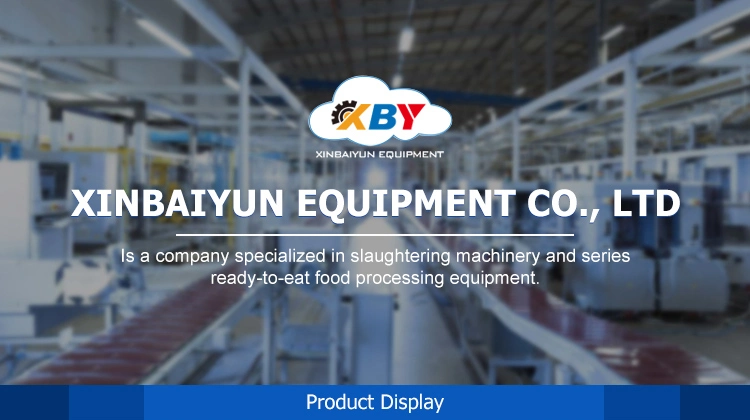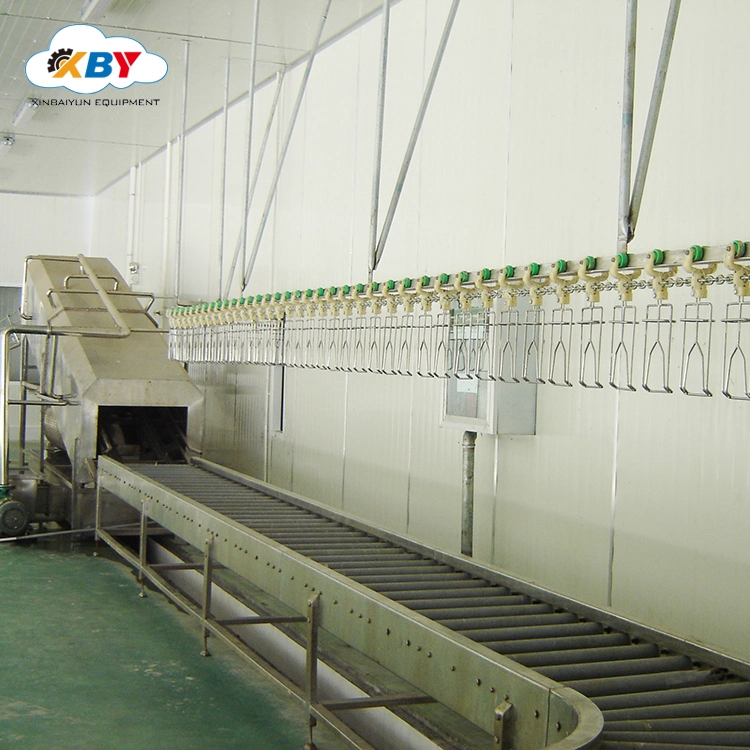 Crate transfer washing
Crate washing conveyor is usd to wash crates in a poultry processing plant.This equipment uses high pressure water to flush dirt inside and outside crates,water inside machine cycles automatically to save water.Litters would be automatically excluded out of from the equipment by the filter drum to ensure long-term stable and reliable using.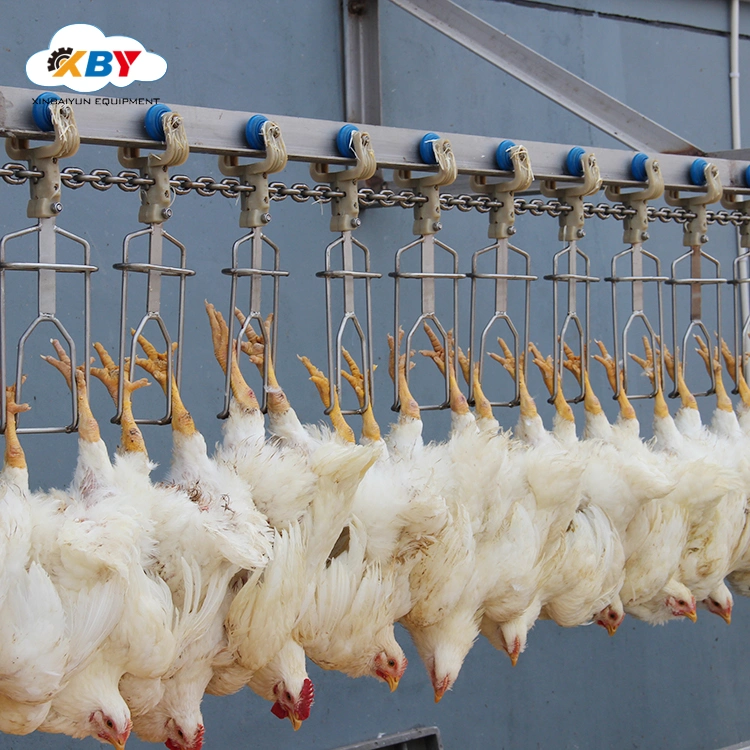 Slaughter transfer line
Slaughter transfer line suits automated production request of poultry slaughtering , scalding and plucking . It's made of control , it strictly meets commodity inspection and food hygiene standards as well.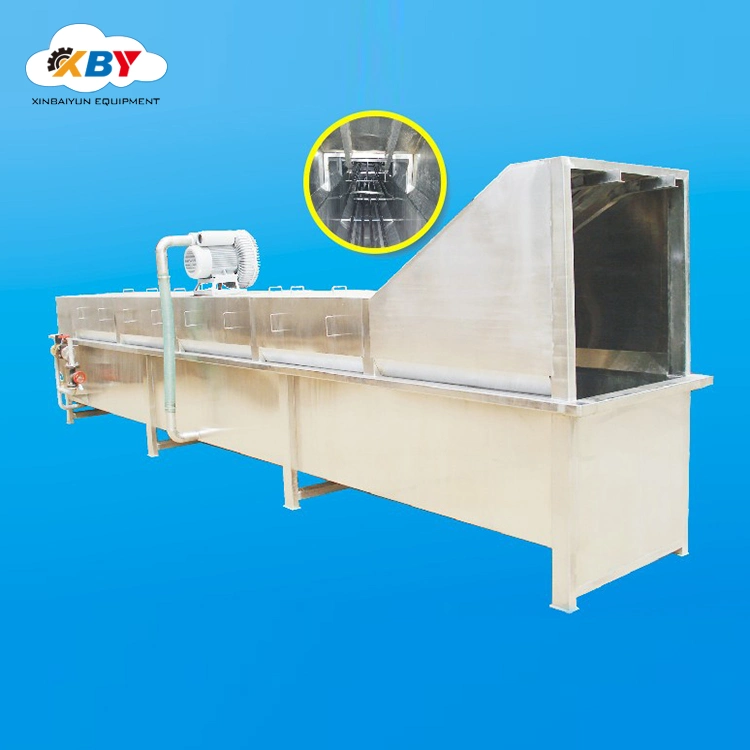 Air blowing scalder
Air blowing scalder is applied in scalding procedure before poultry plucking, it is box shape construction, energy saving, using direct steam heating, water temperature and level is automati-cally controlled, air flow agitation, it can not only get perfect scalding performance but also meet different kinds of processing capacity requirement.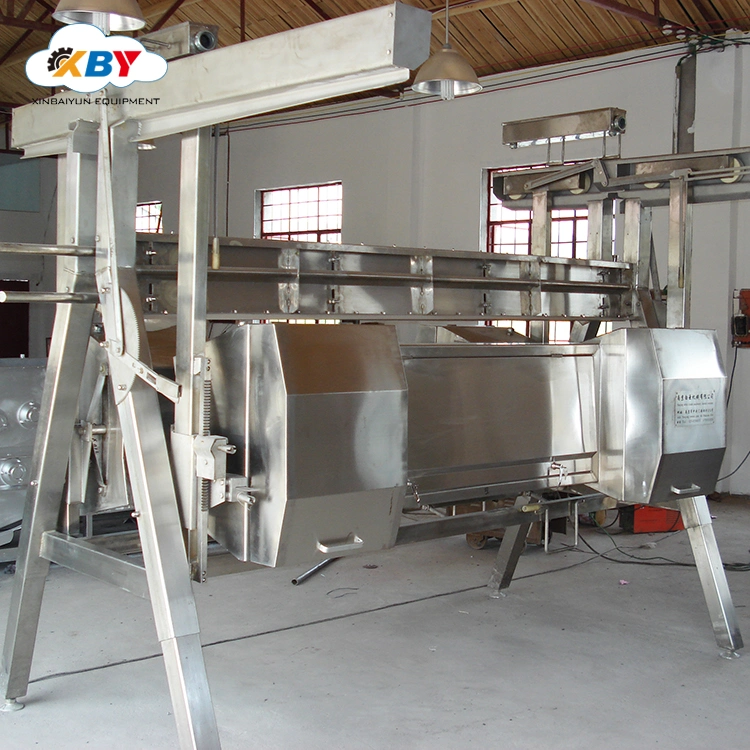 A shape plucker
The plucker is used to pluck the feather after scalding, it's designed to corresponding numbers of working boxes and length to suit varies kinds poultries or processing capacity requirements, it gets perfect pluck performance without beak damage. The latest water proof and noise reduction design for bearing chamber brings the bearing long duration using.
The plucker has good feature suck as high pluck rate, low damage rate, low fault rate, easy operation and repair, easy and convenient adjust, high automatization and etc.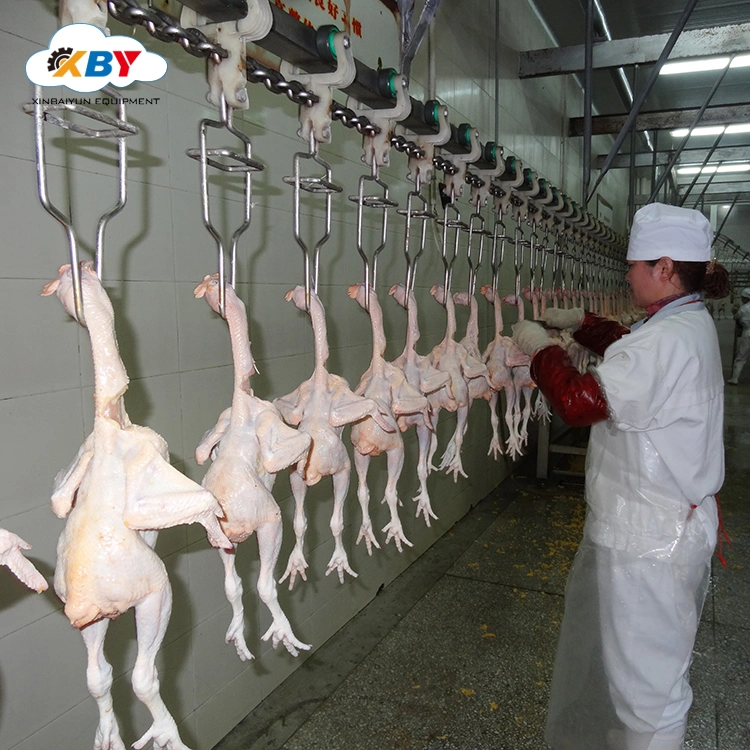 Eviscerated transfer line
Eviscerated transfer line is used in poultry open and eviscerated processing procedure, it's madeof stainless steel and nylon, fitted with variable frequency (speed) control, it strictly meets commodity inspection and food hy giene standards as well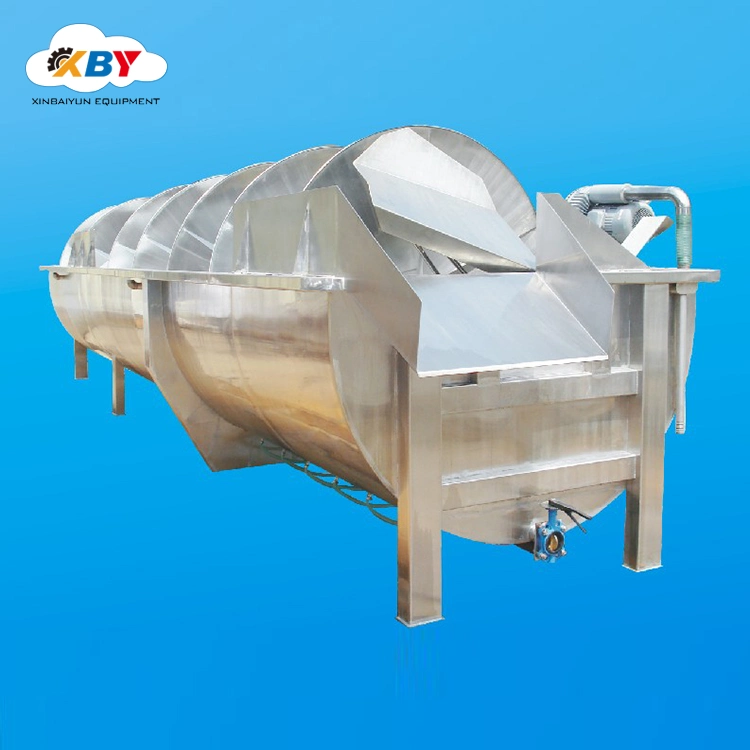 Screw Pre-chiller is used in pre-chilling procedure after eviscerated. To get ideal chilled meat, the chiller is adopted in high pressure air flow agitation and screw blade push-ahead method to ensure the poultry was cleaned and chilled completely and evenly. The lengthis varies from corresponding processing capacity, can meet the commodity inspection and food hygiene standards.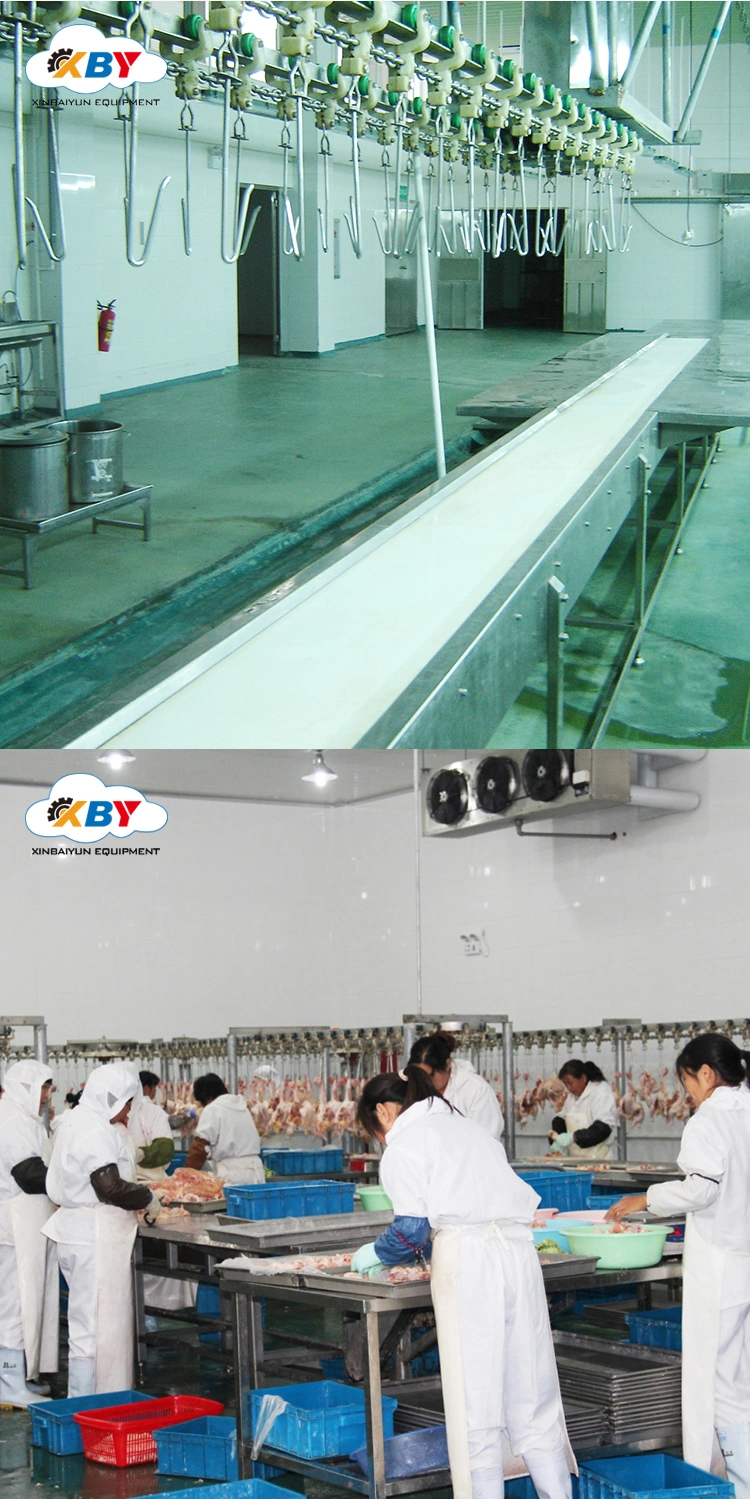 Portioning transfer line
Portioning transfer line is used in poultry cutting-up procedure, it's made of stainless steel and nylon, accompanied with variable frequency[speed] control, it strictly meets commodity Portioning transfer line inspection and food hy giene standards as well.