QC2500C glass washing machine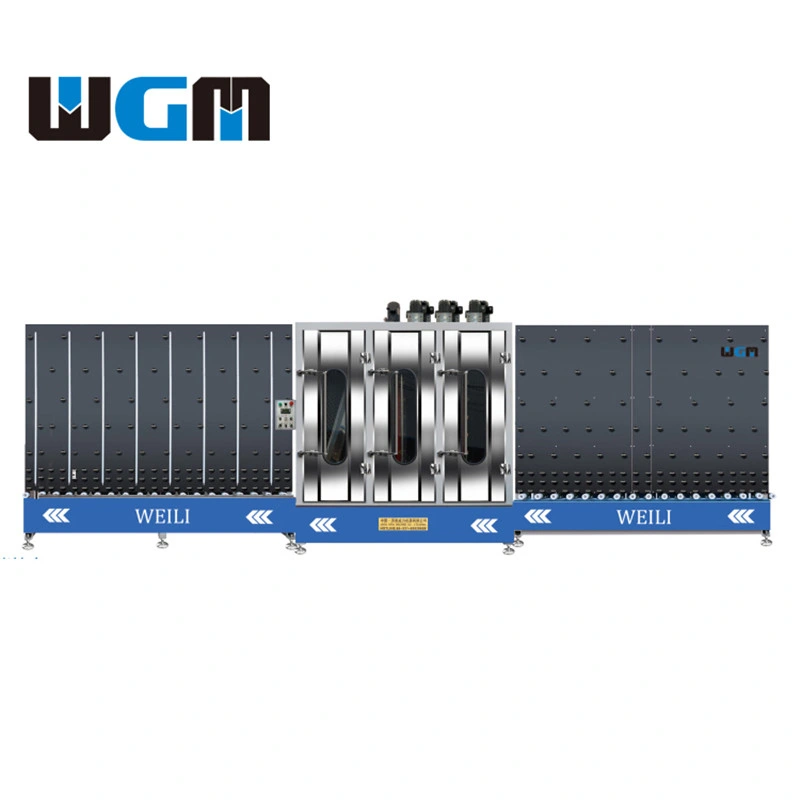 Main function and features:
1 transmission rollers adopt diameter of 85mm durable rubber rollers
2 main transmission adopts bevel gear drive with frequency control and digital display.
The upper and lower brushes are driven separately by three motors(upper two, lower one
)through belt driving to ensures smooth rotation speed with high cycle life.
3 top frame of both washing and drying sections equipped with high strength screw can be elevated by 400mm as a whole, easy to operate, for the convenience of cleaning and maintaining.
4 three pairs of brushes(diameter is 160mm), of which shafts are processed with stainless steel material, can wash hard and soft Low-e glass, normal coated glass and sunshine coated glass.
5 it is especially suitable for supporting use of glass tempering furnace, screen printing line, laminating line and other equipment on highly demanding for cleaning and drying effect.
Main technical parameter
Max width of glass 2500mm
Min length of glass 300*300mm
Glass thickness 3-19mm
Glass conveyor speed 0.6-6.5m/min
Height of operation platform 880mm
Total power 29.95kw
Power 380VAC 50HZ
Weight 4200kg
Dimension 7100*3400*2600mm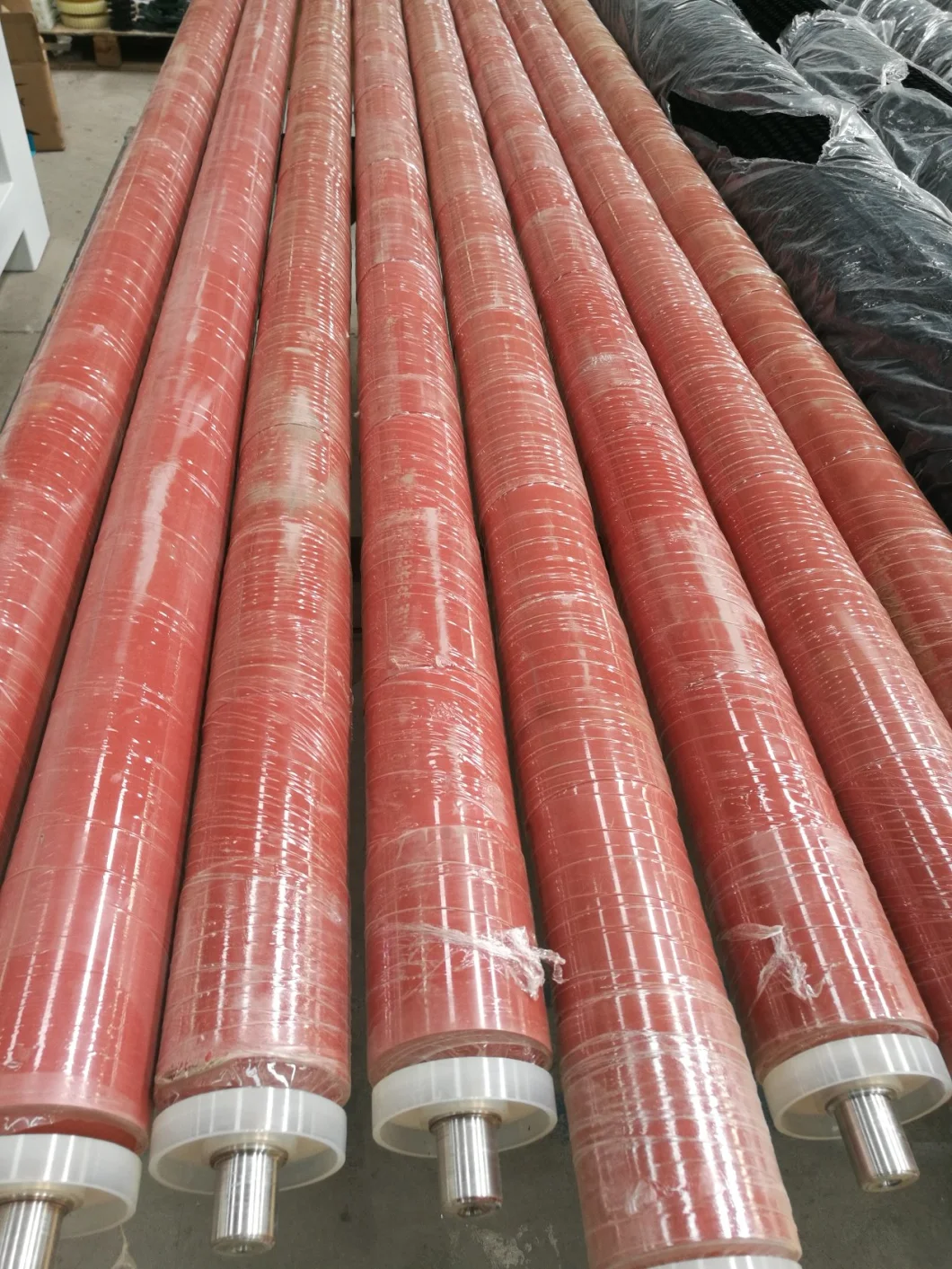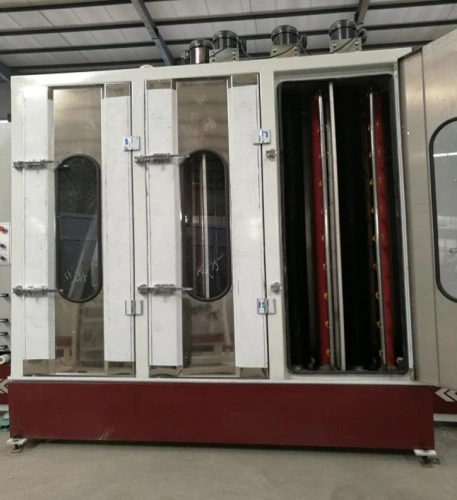 Weili is a manufactor working in insualting glass more than 20 years old.
If you need any information,please connect with me,I am glad to help you~